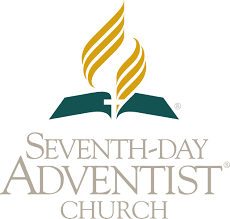 Southern New England Conference        
                                               Jamaica Plain Spanish       
                                              40 Elm Street
                                              Jamaica Plain, MA 02130
Nuevo anuncio  Importante               
 22 de Enero, 2021
Estimados hermanos y amigos nuestra iglesia permanecerá cerrada por un caso positivo de Covid 19 por dos semanas. Estaremos enlazando el servicio junto a nuestra iglesia hermana de Framingham mañana sábado por Facebook live & Zoom.
Favor de orar & gracias por su atención.
Our church will remain closed due to a positive Covid 19 case for two weeks. Thank you for your attention & prayers.
-----------------------------------------------------------------
Bienvenido a la Iglesia Adventista Hispana de Jamaica Plain en Boston, Massachusetts, USA. Somos una comunidad cristiana y nos encantaría que usted pueda unirse a nuestra familia. Para saber mas acerca de nuestras creencias visite nuestra página ¿Quiénes Somos? Por favor únase a nosotros para el estudio de la Biblia, adoración y oración.
Welcome to the Jamaica Plain Spanish Seventh-day Adventist Church in Boston, Massachusetts, USA. We are a Christian community and would love to have you join our family. To learn more about what we believe you can visit our About Us page. Please join us for Bible study, worship, and prayer.

Jamaica Plain Spanish Seventh-day Adventist Church
Horario de Servicios:
Miércoles 7:00 p.m. Oración y Testimonios
Viernes 7:30 p.m. Jóvenes Adventistas  y en  Facebook live  
                              Sábado
Repaso de la lección Escuela Sabática: 10:00 a.m. 
Servicio de Adoración: 11:15 a.m.